Why Our Data Solution's Company In Los Angeles?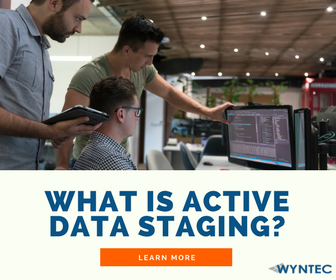 For over 21 years, A2B Data has been a leader in big data solutions and now a partner of Best SEO Los Angeles, CA. If you are looking for the best Data Solution's Company In Los Angeles, CA, you have found it! From data architecture and integration to data mining, warehousing, migration and business intelligence. Now with A2B Data™, Wyntec offers the fastest solution to automate you big data from any source to any target. Today, businesses require the right information at the right time, just to survive. Strategic reporting, dashboards, analytics, charts & graphs are no longer an option, they're essential. The challenge is, your data is scattered all over your company, hidden away in various databases and files. 
To build successful enterprise reporting and still stay in control, you have to start with your data all in one place. That's where Active Data Staging makes everything easier.
With A2B Data™ software, your organization can now get your data when they want, where they want it. By removing the data integration bottlenecks created by traditional ETL solutions, you accelerate the entire process.
Download A2B Data™ Free
[Form id="10″]